In a brave move, the UK government released a world first 'race audit' that reveals inequalities in England in areas ranging from prison sentence lengths, employment, to mental health, but will this new data lead to change?
The extent of the UK's racial divide has been exposed with a comprehensive website which draws data from a range of sources, to shed light on the UK's current racial inequalities.
Commisioned by Theresa May, shortly after entering office, the report shines light on a range of topics compared by ethnicity e.g. such as there being a more than 6-times the number of black people stopped and searched compared to white people in 2015-2016; or how Black & Black British women are the highest ethnic group, with 29.3%, having experienced a common mental disorder within the previous week; or how black and mixed race people had the highest unemployment rates, with 20%, in 2016 in England, Wales, and Scotland.
To some ethnic minorities who are on the other end of these statistics, they are perfectly aware of the discrimination that they go through whether it is being stopped and searched for having a higher melanin content or trying to circumnavigate breaking the glass ceiling in your workplace, and it's not just black podcasters saying this, the new data also reflect such sentiments, as ethnic minorities are under-represented at senior levels across Britain's public sector.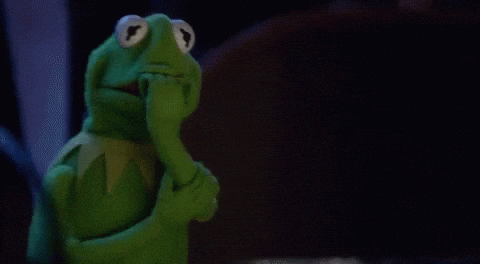 Not quite Black and White:
Although there are a lot of inequalities amongst ethnicities, and between ethnicities and genders, this article from the Spectator made me question if all of the topic areas can be attributed solely to racial discrimination. The article made some legitimate points for example:
"the average age of ethnic minorities is younger than for the white population. This has given them less time to get promotion and increase their earnings"
but it then lost all credibility when it said:
"To assume that lower average earnings result from discrimination is a schoolboy error."
Firstly the race audit makes no assumptions. It is simply showing statistical patterns if you don't agree with the variables used- feel free to make your own race audit.
Secondly, I agree with the article in the sense that there are more questions to be asked, to determine if all of the topics covered are caused by racial discrimination and not other effects such as class inequalities or cultural differences.
Finally, without even having to research if the journalist is white, David Green's displayed his white privilege by sharing his closing remark about the UK's 'reality':
"The reality is that people of all races and backgrounds have succeeded in Britain. If you have a bit of ability and you work hard, you have every chance of doing well. That, after all, is why so many immigrants want to live here."
It that doesn't sound like respectability politics to you, then I don't know what does because police officers don't ask if you've worked hard before stopping and searching you.
Why Should (Non) Ethnic Britain Care:
It's a legitimate question some non-ethnic British people may ask. Why should I care, when these statistics don't appear to affect me?
Well like I said earlier there is no mention of class, which is the main unifying socio-economic variable across all spectrums of colour in the UK. Looking closely at the race audit, we can see that lower paid blue-collar/white collar occupations, traditionally for working class people, are the predominantly filled by the ethnic group of white people. Skilled trade, construction, administrative & secretarial all have white people as the highest percentage employed compared to other statistics, whilst manufacturing has white people joint highest with Indians.
I think this shows that there is a large majority of white working-class people in Britain.
This is where the unity lyes with black and ethnic minorities as if you're not one of the super wealthy white British upper-class elite, the white working class of Britain has a common economic interest of the distribution of wealth for the masses.
That gem is probably why the report focussed solely on ethnicity and race, and not class. 
As for the more specific and blatant race issues, if you're not a BME your proactive support would be appreciated and recognizing your white privilege is a practical first step to achieve this.
What Now:
Labour MP, Chuka Umunna, has tweeted some of his thoughts on what needs to happen next.
Although simplistic (I know its only 140 characters), I agree with Umunna's take. David Lammy's 'Lammy Review' had some practical ways of tacking criminal justice disparities that Theresa May's 'Race Audit' clearly shows e.g. his recommendation to "seal" prospective employees' criminal records from employers. However, none of his solutions, nor even the Conservative manifesto pledge of ethnicity pay gap reporting were mentioned in the report.
I blame politics for this, but at least we all have a resource that can lead to constructive discussion, increased awareness about the problems, and can act as a springboard to fuel the creation of solutions to eliminate racial inequality in the UK.
Chijioke Anosike

TWN Editor