Yesterday the UK Sentencing Council (the people who provide sentencing guidelines for the Ministry of Justice) made history by enacting its first ever guideline which encourages judges to take into consideration if young offenders are black and ethnic minorities and/or from care homes. On face value, this may seem unfair to some, but a closer look at the statistics show that, in my opinion, this is one of the most progressive moves by the UK's Ministry of Justice.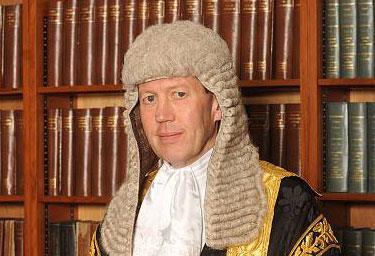 From June 1st 2017 UK judges have been ordered to take into consideration young offenders from black and ethnic minorities, as well as care homes and give softer sentences accordingly. I know there are a bunch of voices out there confused thinking 'surely this can't be fair?', but nor is it fair that blacks were 4 times more likely than white people to be searched in London in 2015/16. Think that is bad? try black people being searched 17 times more likely than white people in Dorset from December 2015-April 2013, or better yet check out your own area if you're brave enough…
On top of disproportionate stop and searches, black and ethnic minorities are also more likely to receive jail time or longer sentences for certain crimes. It's not just the left newspapers speaking about disproportionate stop and searches, and differences in jail time of BMEs, the UK government is also speaking about the exact same thing. Yesterday's Sentencing Court definitive guideline report states:
"There is also evidence to suggest that black and minority ethnic children and young people are over-represented in the youth justice system."
The guideline also notes:
"Evidence shows that looked after children and young people are over-represented in the criminal justice system…[and] "a significant proportion of looked after children and young people are from a black"
Lord Justice Treacy the person who authorised this history-making move, deserves credit, and it's not the first time he's been in charge of making race-related history-making moves in the UK's courts. After all this, I know they're still people who are at least disturbed, or at best sceptical  about this new move, but if you're one of them I'd encourage you to try and at least imagine, or at best empathize what it will be like to be part of a 'justice' system which uses your race against.
I personally think it's a progressive move to try and bring justice back to the UK courts, but the ultimate hope would be not having the need (problem) for these new rules. As for the black and ethnic minorities who are still caught up in this statistically discriminating system, one of the best things to know is your rights.
Chijioke Anosike
TWN Editor