1 minute read.
Brexit-since the June 23rd, 2016 referendum result, in which 52% of Britain voted to leave the European Union, this six lettered word has continued to send shock waves throughout Britain and much of the world. I'll now try to sum up the most interesting highlights since 2016's momentous result.
1) Brexit camp abandons £350 million-a-week NHS funding promise
Leaders of the cross-party campaign that convinced the British people to leave the EU have dropped their pre-referendum promise of a £350 million a week for the NHS.
2) Post-Brexit Racism
(Photo: SWNS)
A home office report revealed that police records showed a 41% increase in hate crimes in July 2016, compared to July 2015.
3) Pound falls to a 31 year low against the dollar
The Pound fell to its lowest level against the dollar since 1985 on October 4th, 2016. Sterling fell to $1.2775 against the dollar due to speculation about a hard-Brexit.
4) Theresa May reveals her 12 point Brexit plan
On 17th, January 2017 Prime Minister, Theresa May, announced her 12 point plan for how she envisages Britain to leave the EU. Key points included pushing for the  "freest possible trade" with European countries, and acknowledging Britain has to forfeit it's "membership of the single market".
5) Angela Merkel's Economic Adviser, Michael Fuchs accuses Britain of cherry picking
In an interview with Sky News on 18th January 2017, Michael Fuchs says Theresa May's 12 point Brexit plan is "not possible" because "It was a little bit like cherry picking. So to speak: you can't eat a cake without paying for it."
6) Gina Miller wins Supreme Court case, parliament must vote to trigger article 50
(Photo: SWNS)
Self-funded Gina Miller successfully spearheaded the first challenge for Article 50 to be triggered by Parliament. Despite an appeal by the government, the result was upheld by the Supreme Court on 24th January 2017. Nonetheless, Brexit does not need approval from Scottland, Northern Ireland or Wales.
7) UK government invoke Article 50
On 29th March 2017 Britain officially started the two-year time limit for leaving the European Union.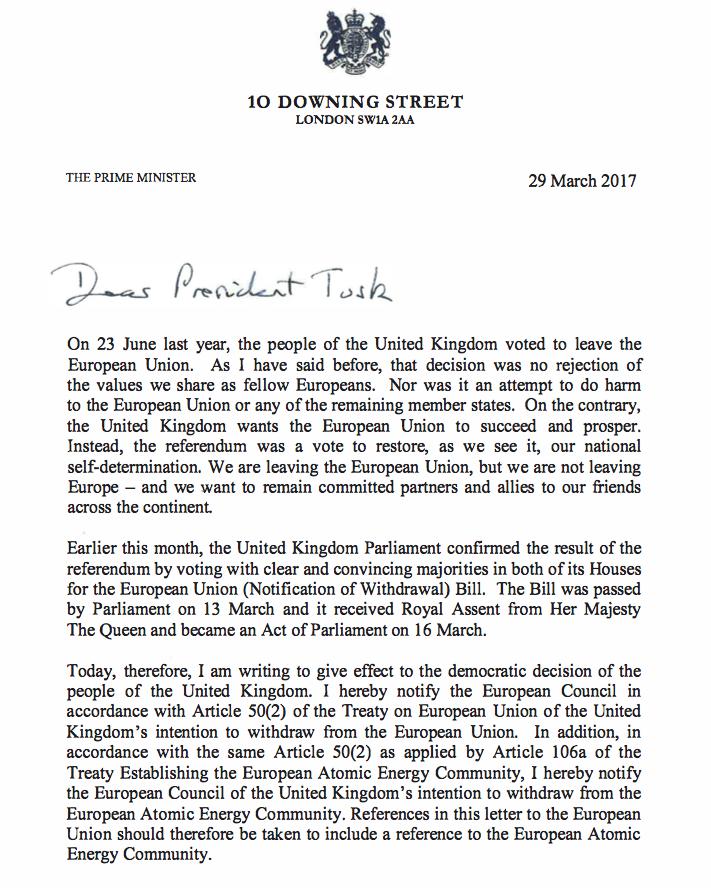 8) May's EU citizen pledge
On 22 June 2017, Prime Minister May promised that no EU citizen living legally in the UK would be forced to leave, conditional on the EU providing the same offer to British expatriates living in the EU.
9) Brexit fee negotiations
May's Florence speech was the first insight into how much Britain are willing to pay to leave the EU, with the amount being around £18 billion. Yet this has increased and is now around £37 billion. In December 2017, EU leaders announced an agreement to begin the next phase of negotiations, with talks on a transition period after March 2019 to begin in early 2018 and negotiations on the future UK-EU relationship, including security and trade to start in March 2018.
10) Lords vote to keep single market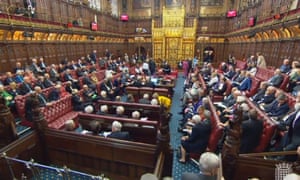 On 8 May 2018, the House of Lords voted to make remaining in the European Economic Area a negotiating target meaning that Britain may not leave the EU's single market.
The annual EU summit will take place in October 2018, where 20 out of 27 members can accept or reject the UK's Brexit deal. This year will see discussions heat up, for the countless numbers of both 'leavers' and 'remainers'  who feel betrayed, alienated or simply concerned about the fate of Britain, I urge them to contact their MPs and make their concerns known. 
Chijioke Anosike
TWN Editor